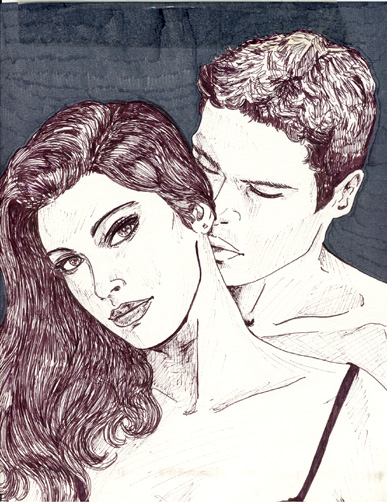 I love a lot to make subjects referring to love life.. also very explicit ones :)
One of my favourite designers and painter is Milo Manara, an Italian genious who's particularly keen at doing sexy subjects, but absolutely classy and delicate...
maybe it's my passionate side, maybe I think just that like all artists in the past (especially in past centuries) nothing has got more expressive value than human bodies.
Maybe I just like the idea people can make love and feel fine and spread feeling around...
well.. expect some more on this side.. if you like the idea too ;)
I like to give you all the chance to see Milo's artwork, but be careful cos some nudity can be very explicit and even if it's just a drawning, it could shock kids :)
Still all incredibly beautifully made.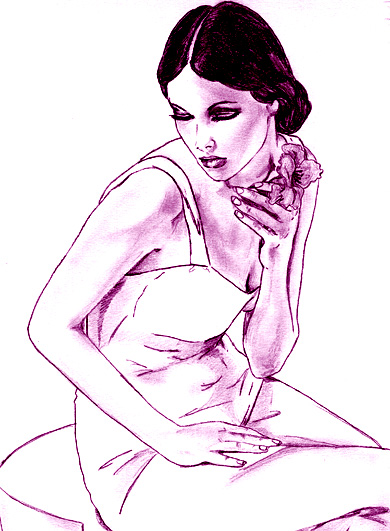 this is one of my favourite drawnings ever :) Though, as a very competent mate said to me teaching me in principle of design (eheh:) you could spoil him here too!)there are some things which are uncorrect there :)
He likes it too anyway :)

>>>>>>>>>>>>>>>>>>>

"The Art is the magic which has got free from the lie to have to be the truth"
Adorno

"The art is an expectation closed within a momentaneous shape"
B.Croce

"The art doesn't ever imitate: it always interpretates"
C. Dossi

<<<<<<<<<<<<<<<<<<<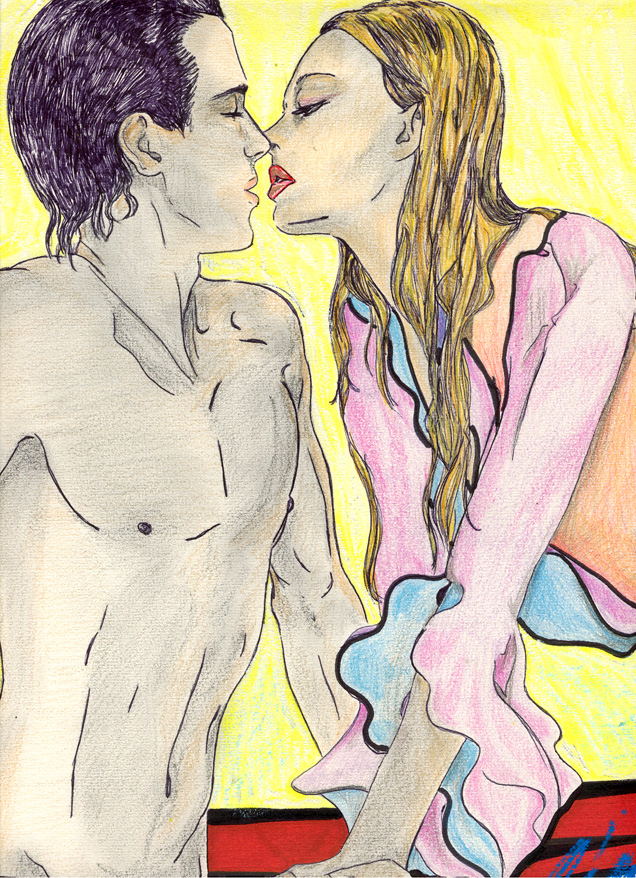 This Kisses one was created this past March (and it's practically the last drawning I've made in months.. cos DAMN!! I've never time.. *sigh*) and it's not my home anymore since it was a birthday gift sent to an American mate of mine :)
She said she love it :)
And i love the loving mood there ....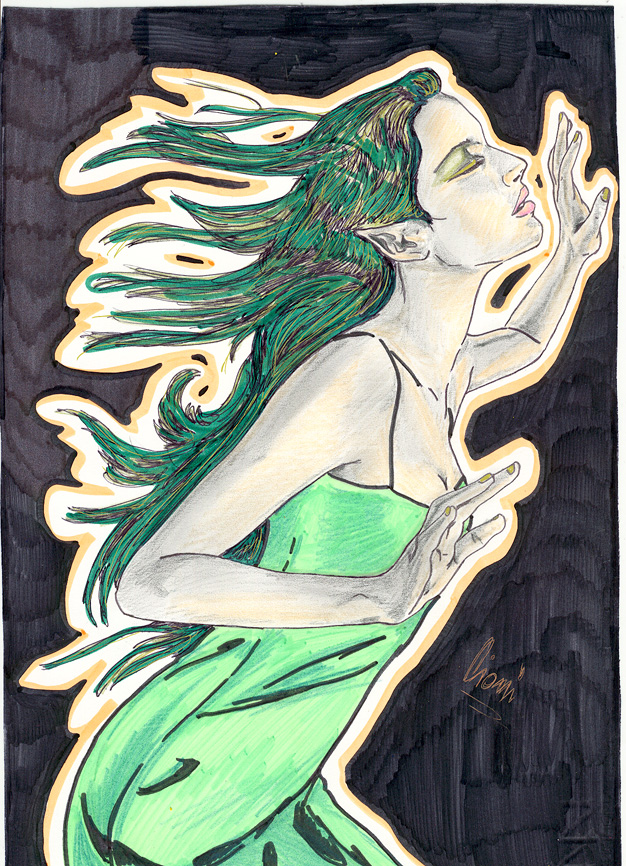 Like all drawnings which show figures immersed in wind, water or fire, this one I made last summer makes me dream.
I really enjoy to create images of Fairly creatures, Magic ones.. even monsters.. it reminds me of when I was a kid and my mates at school sat around me at break time asking for some drawning they could have coloured by themselves.
We were kids so I was generally making this kind of fantasy subjects.
Guess that part of me, which loves kids games... still always alive:)
Luckily :)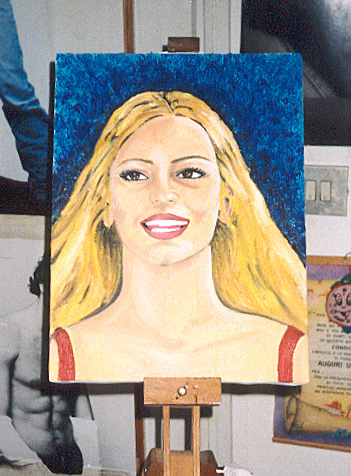 This is my Oil portrait.. but I have still in my house just a paper copy of it: the original one is at a very special house cos it belongs now to a very special person :)